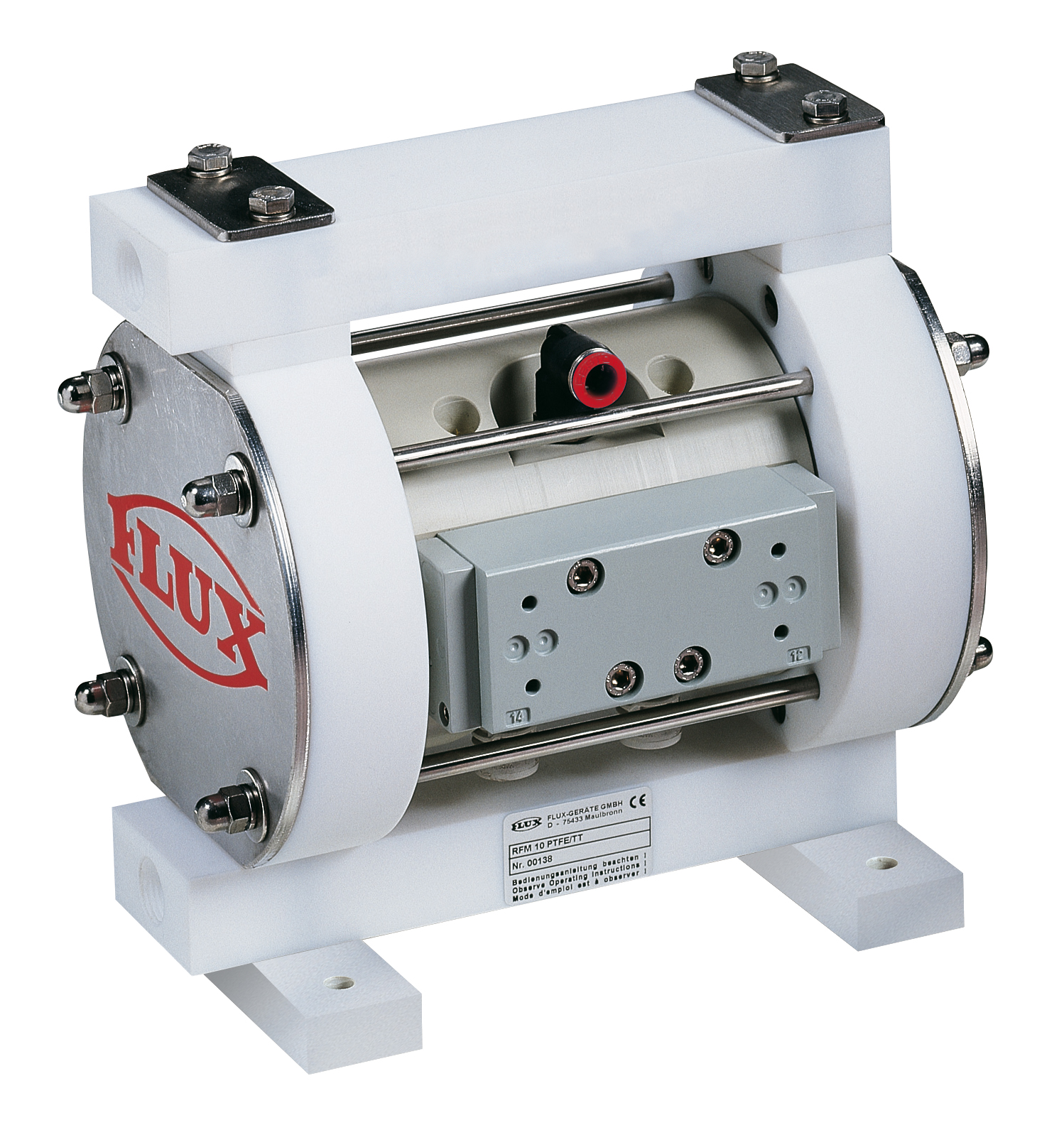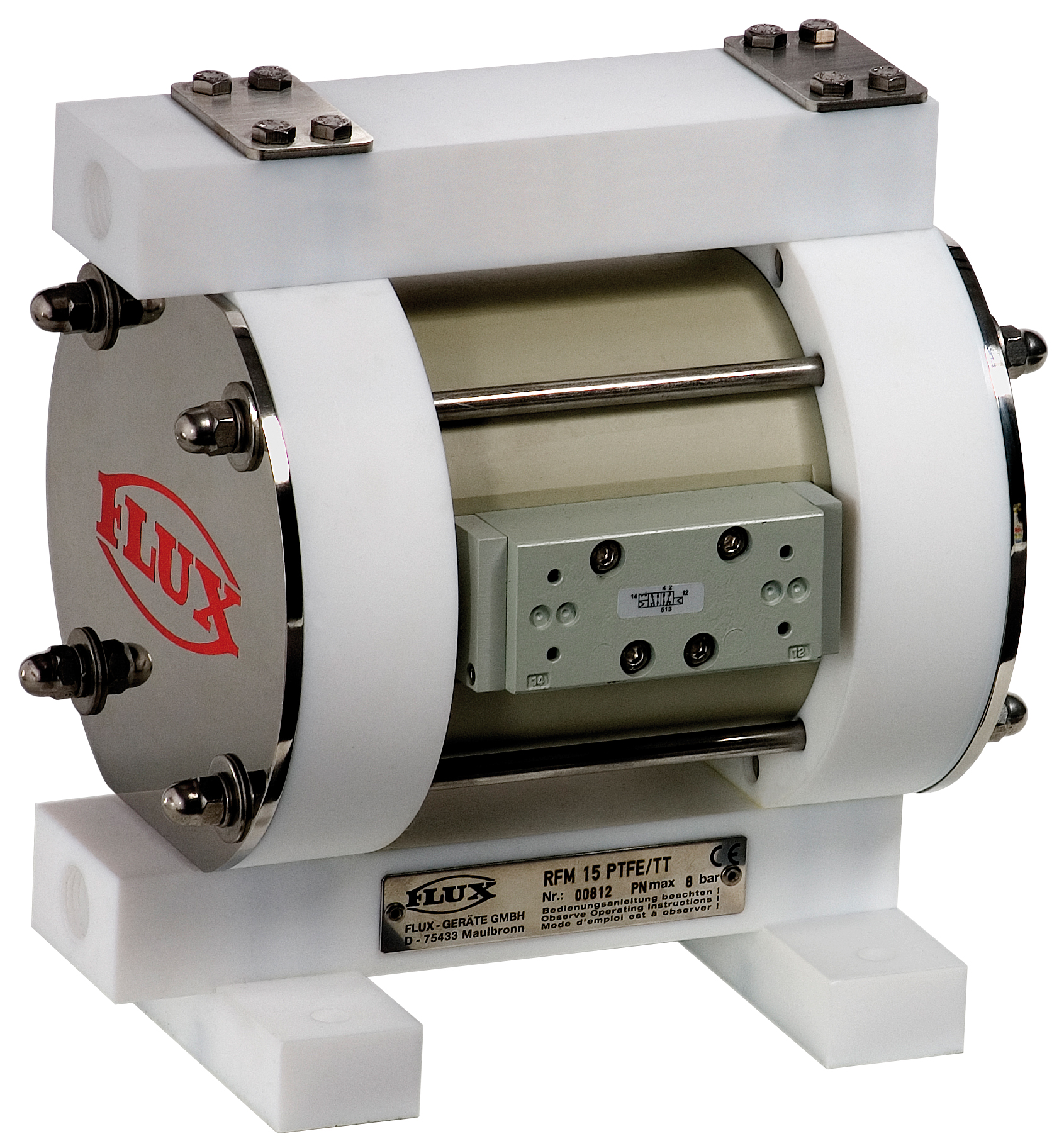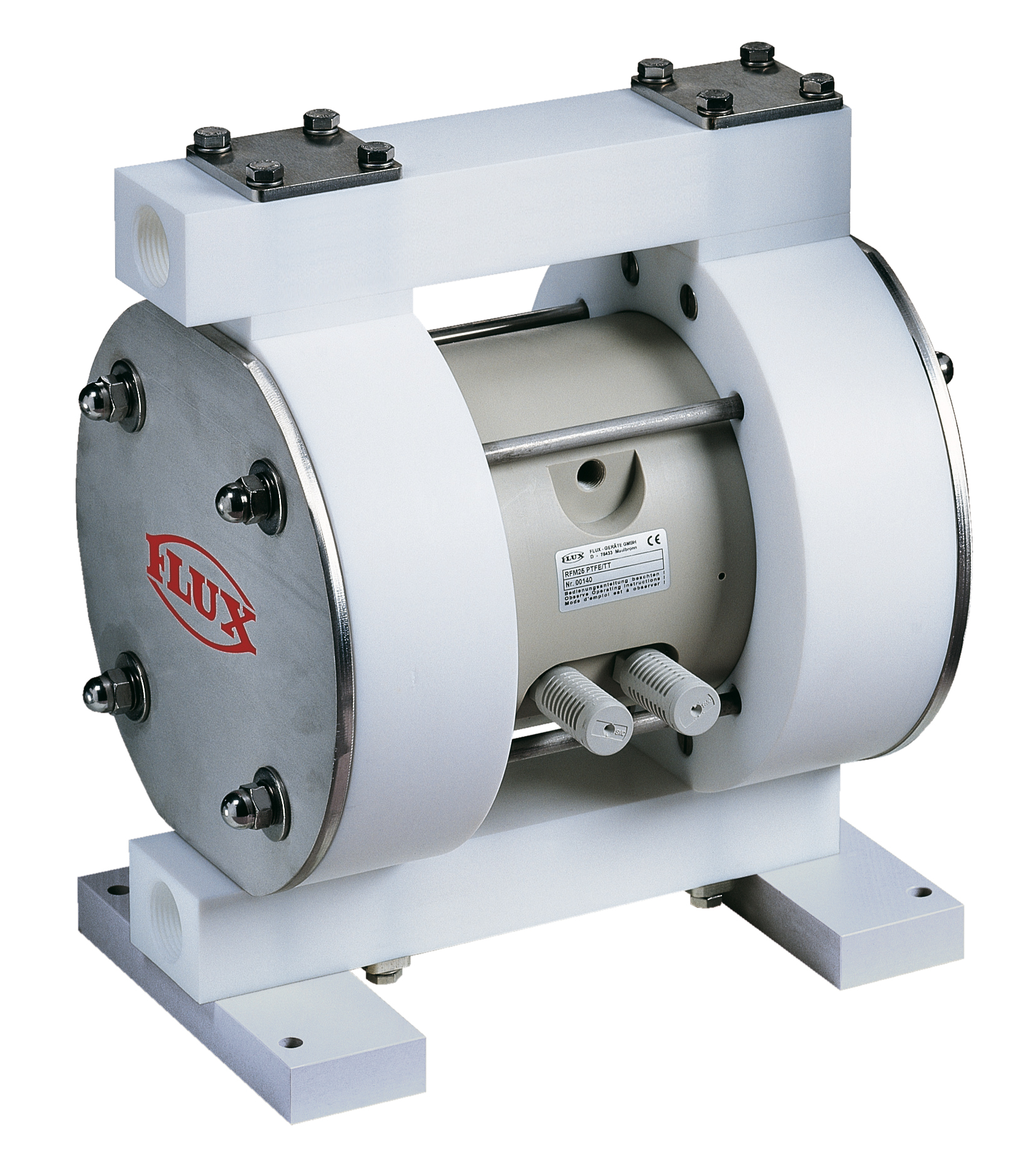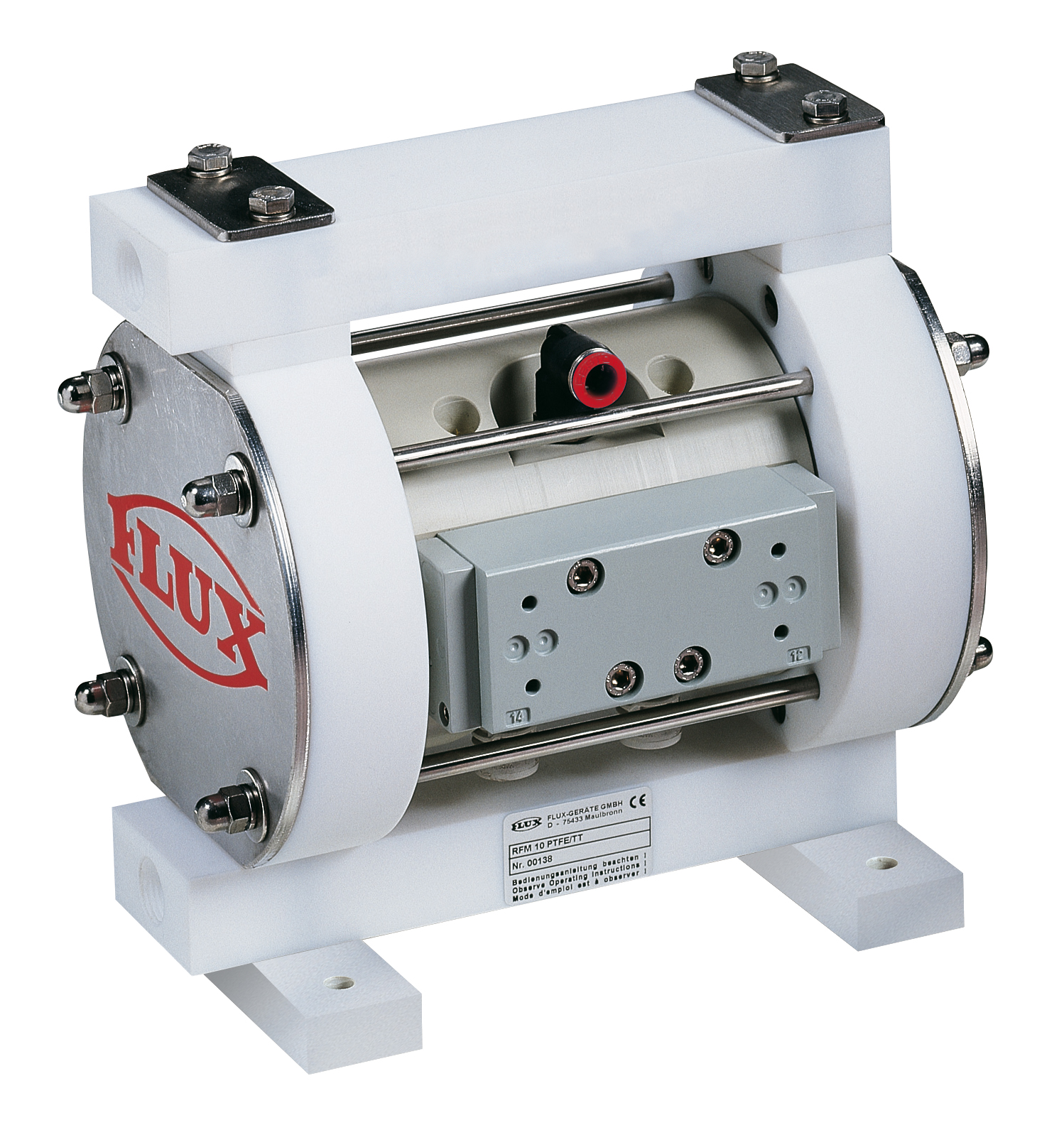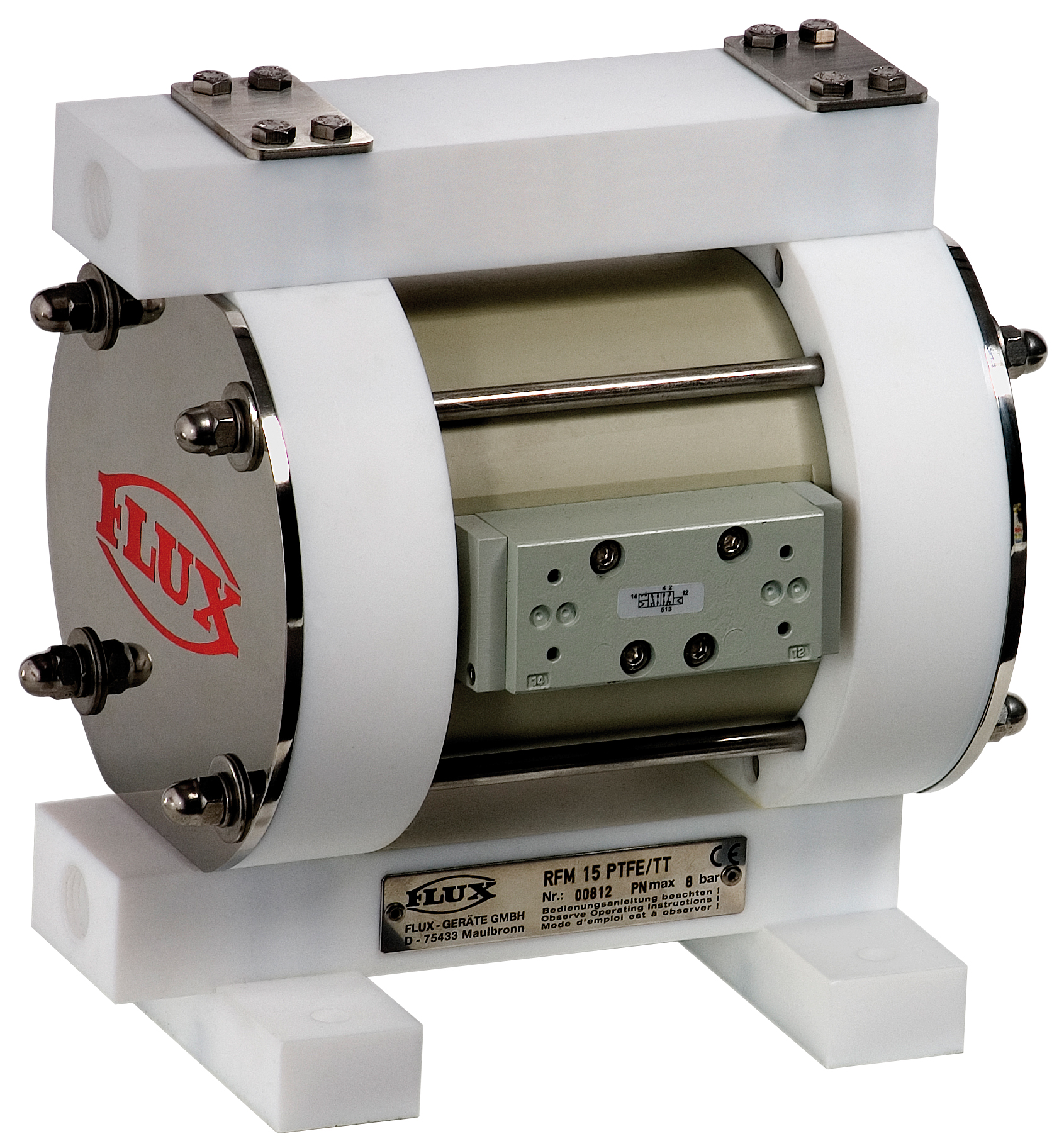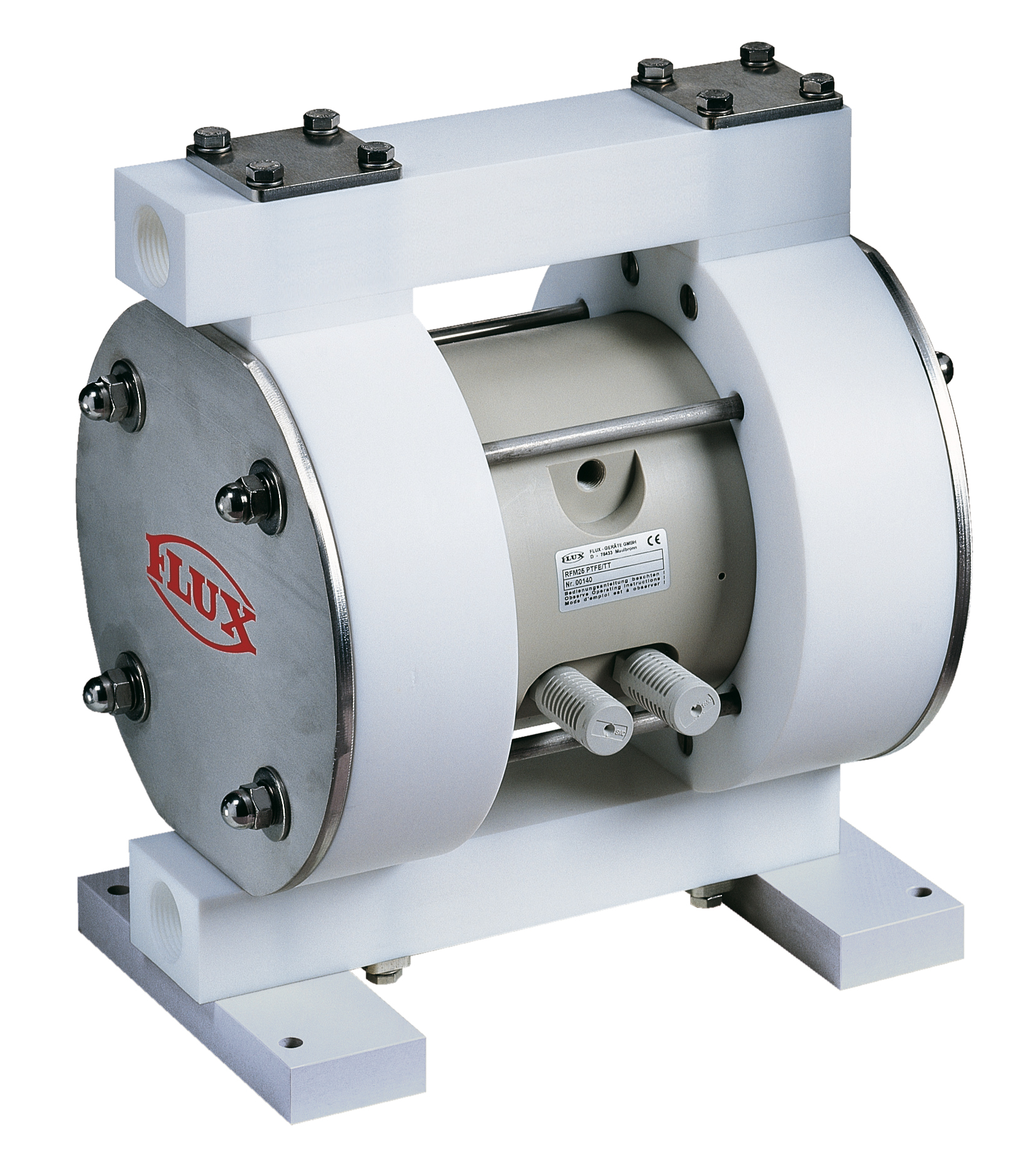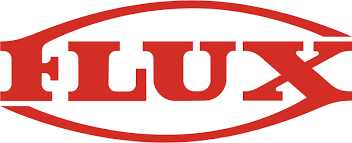 Air Operated Diaphragm Pump
Flux Air Operated Diaphragm Pump RFM is complete diffusion resistance due to thick

surface structure. Pump develops virtually no passive corrosion due to composite enduring membrane even at high

temperature. Pump is an extremely long service life even with aggressive media. Pump operates with low noise. Pump is available with FDA certificates.
Features
According to ATEX Directive 94/9/EC
Vulcanized diaphragm with metal core
Safe dry runing and overload
Self-priming, high chemical resistance
Suitable for high-temperature operation
Specification
Delivery rate up to 375 l/min
Max. solid size up to 7.5 mm