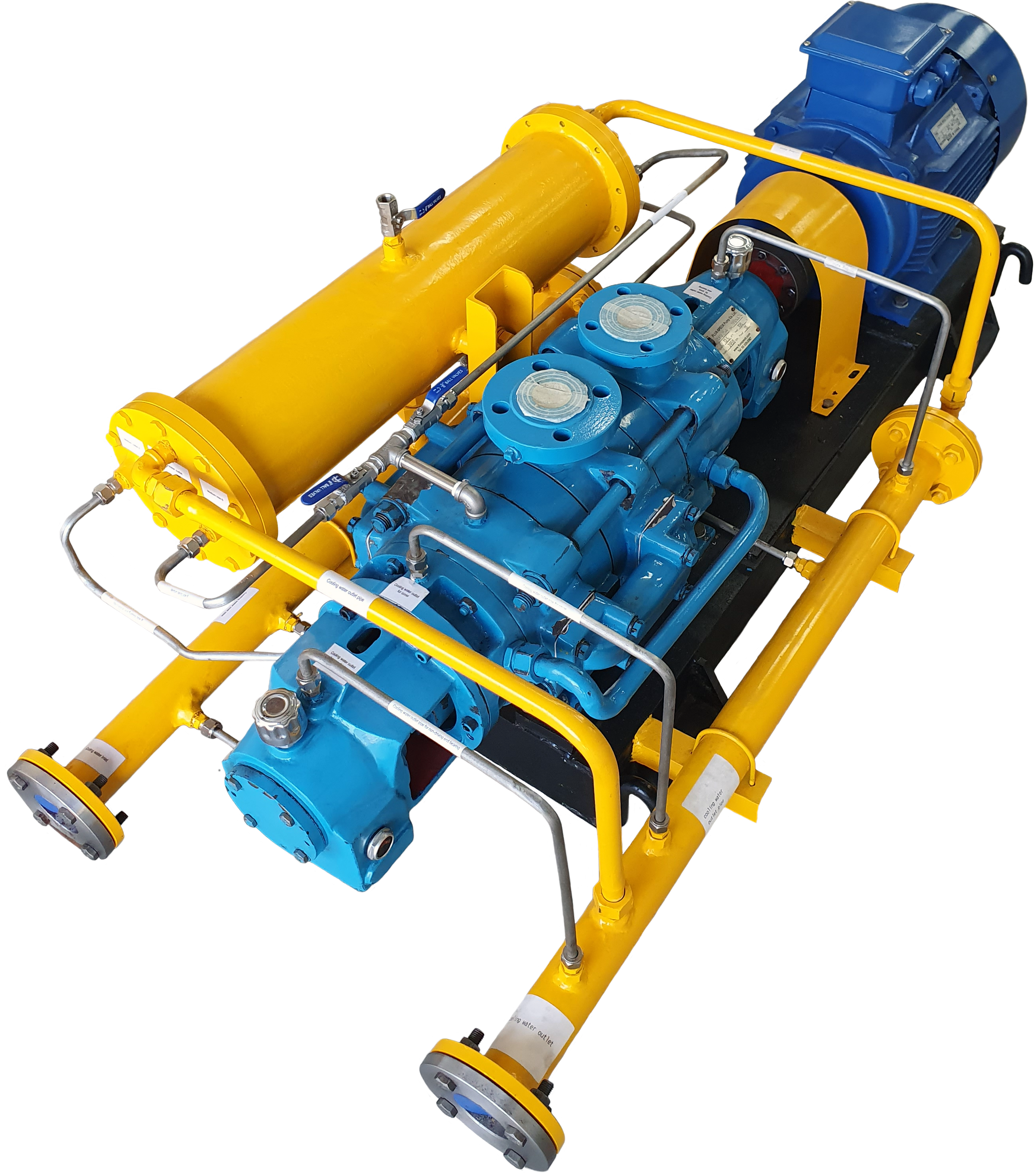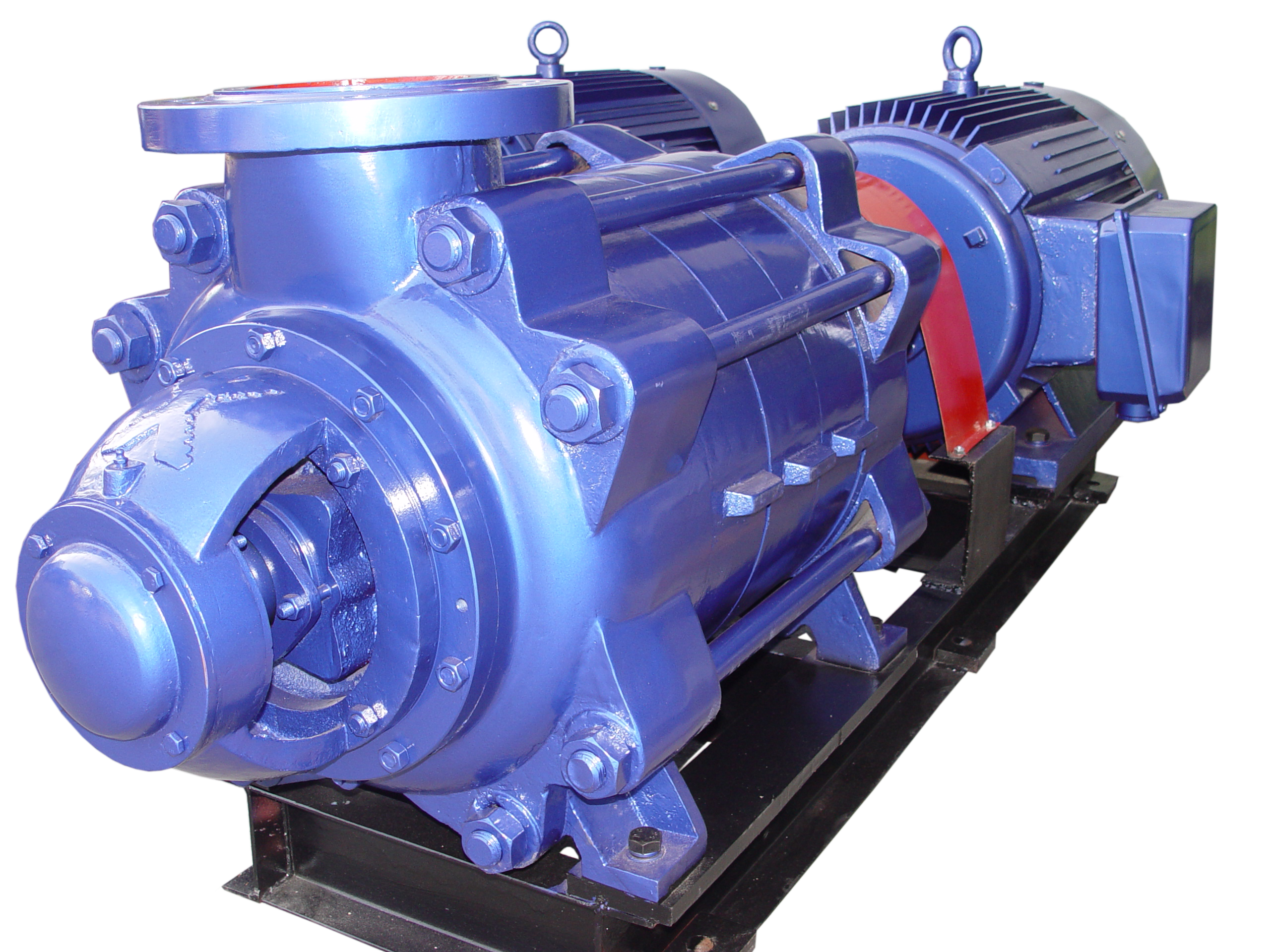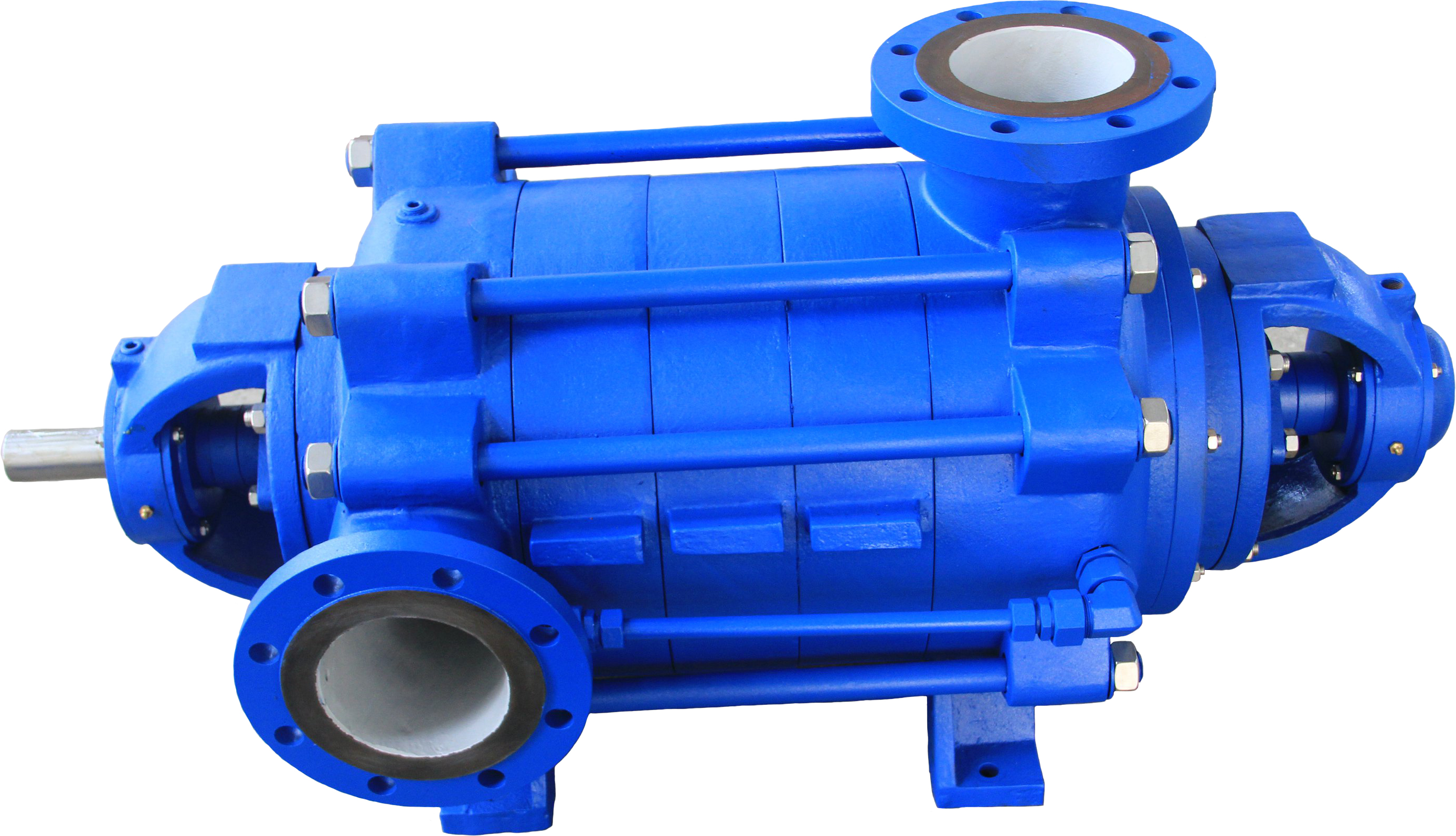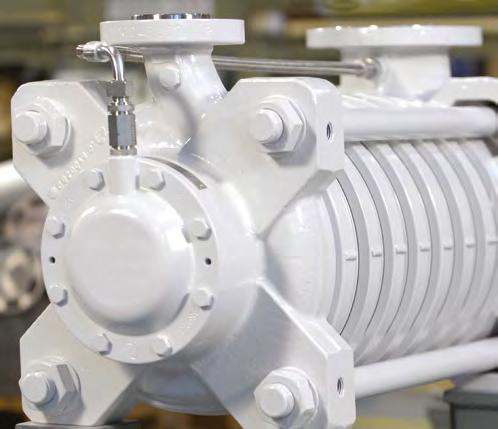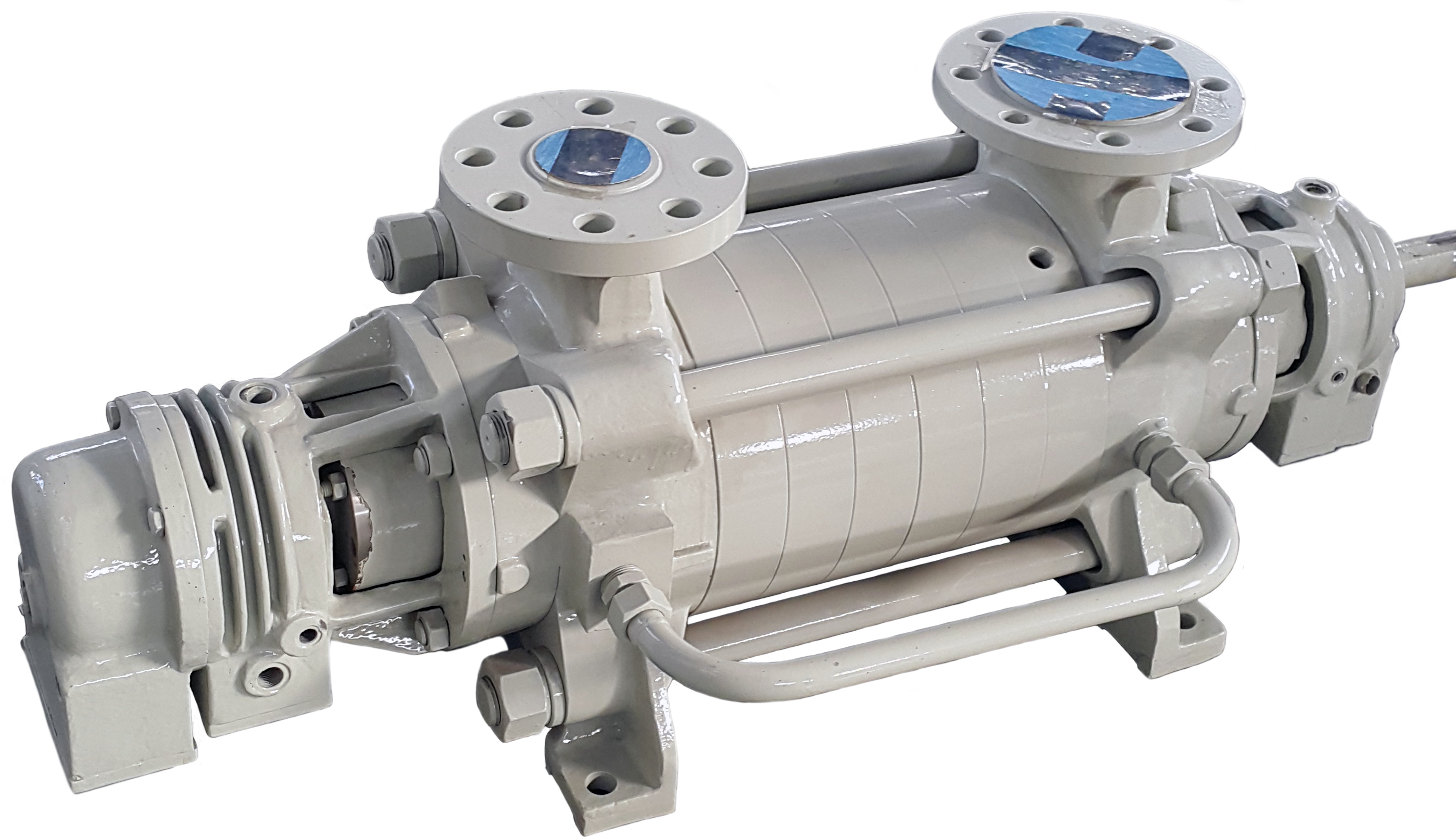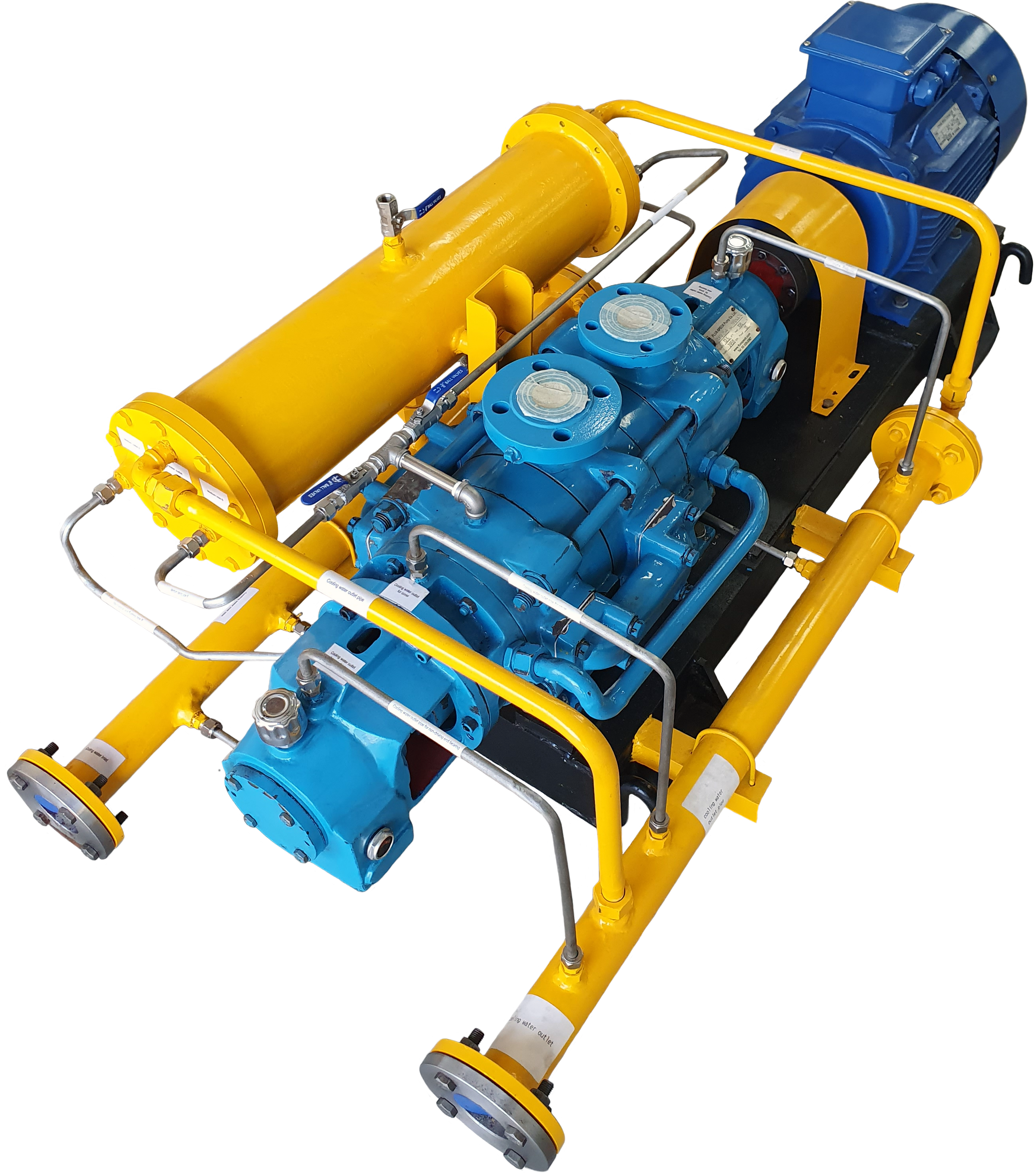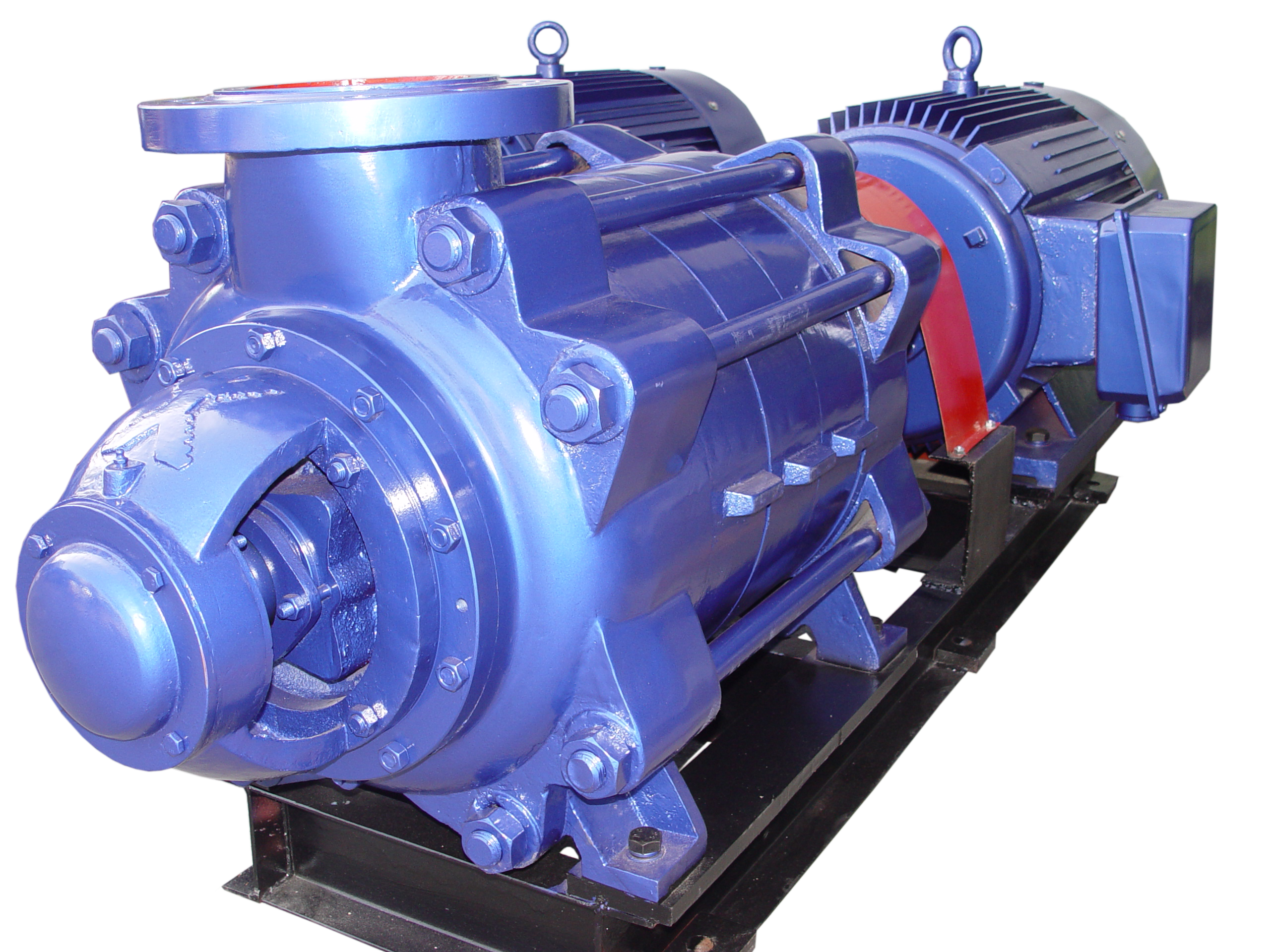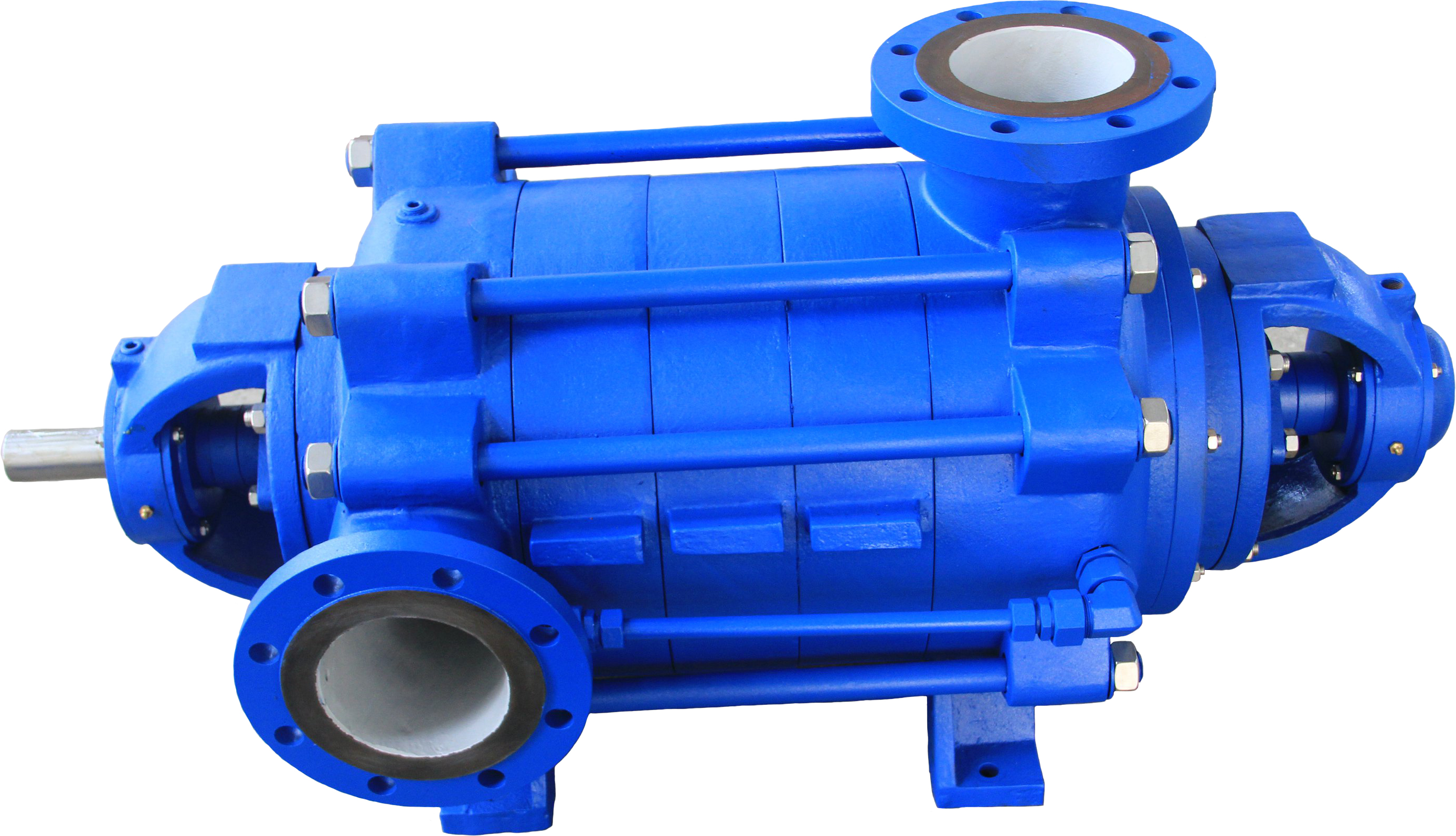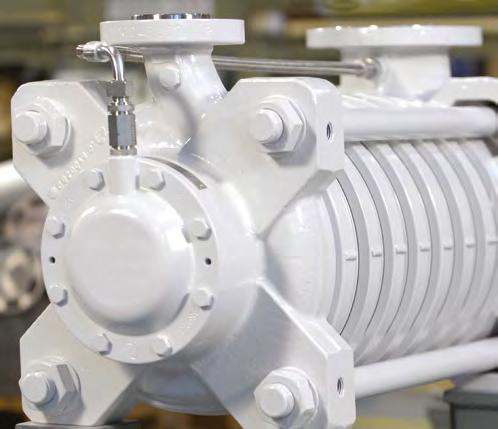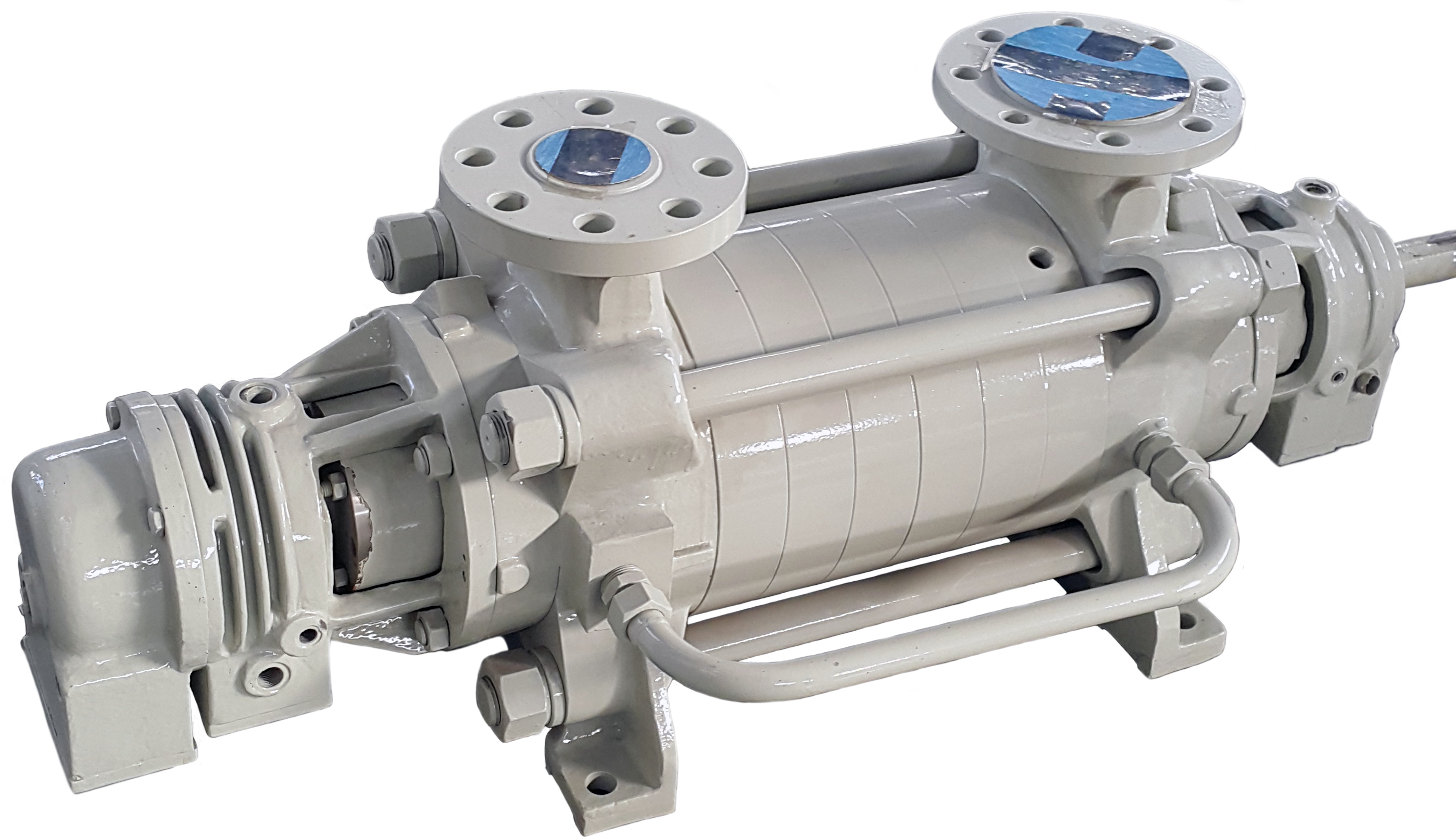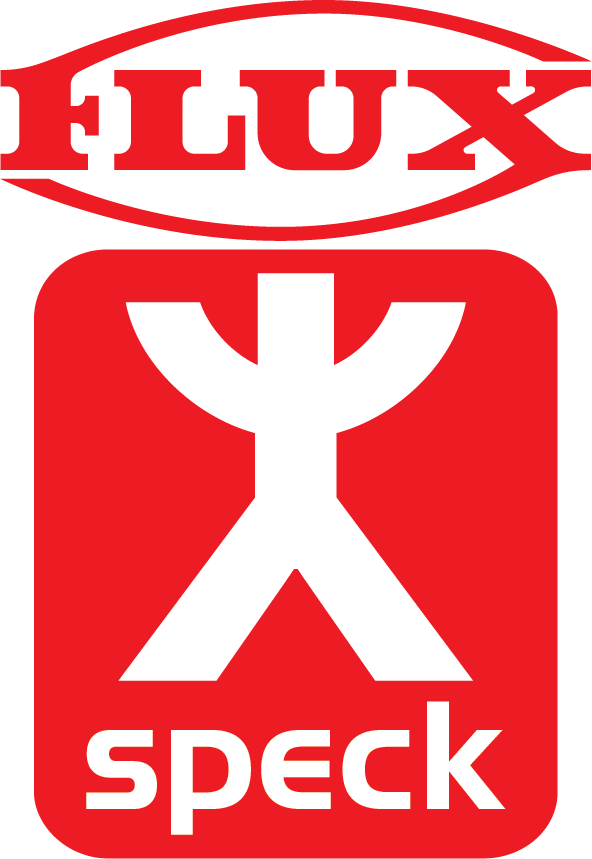 With external cooling system
D Series Horizontal Multistage Pump
Capacity 3.75 - 840 m3/h
Pump is available with single and double mechanical seal with and without external

cooling system according to API mechanical

seal flushing and cooling plan. Pump is suitable for use with high pressure clean or hot water pumping. Pump has connection for external water inlet and outlet

to mechanical seal and bearing chamber.
External cooling water system can be simply clean cold water supply or chilled water

supply or with close loop system with heat exchanger. External cooling water does not contact with pumped liquid.
ZD Self-balancing multistage pump
Pump adopt the symmetrical impeller components, axial forces generated by all levels of symmetrical impellers forces offset ech other and automatically balancing big axial thrust force within the pump cavity. Pump is equipped with unique throttling and

pressure reduction device and improve

hydraulic perforamances.
Pump does not have balancing disc and thus no friction loss and thus pumping efficiency and reliability is improved and reducing frequent maintenancing.